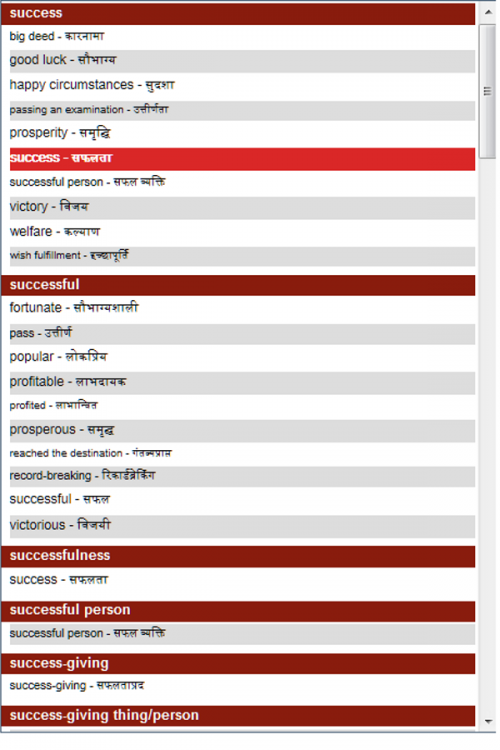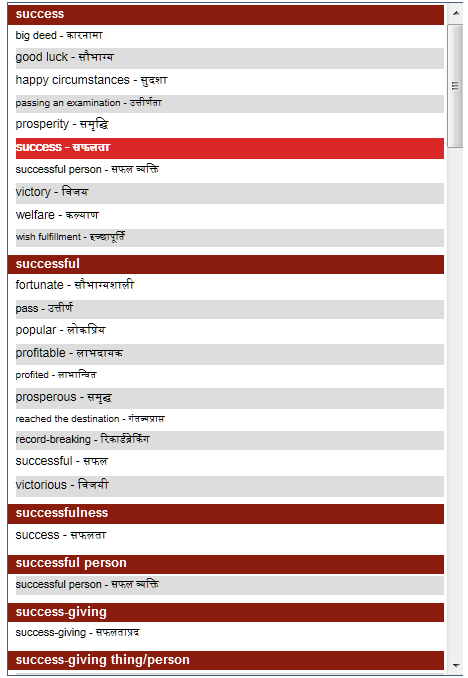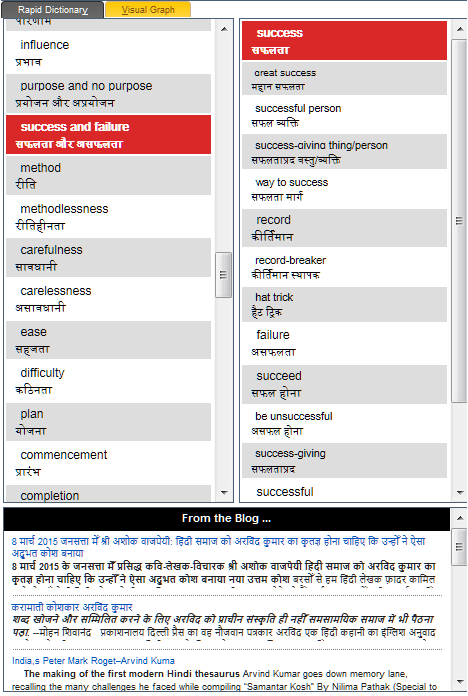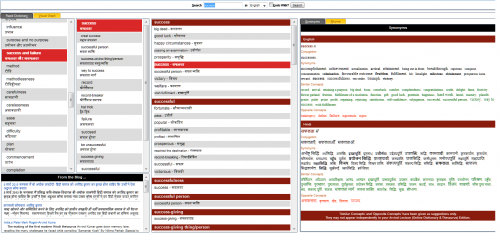 Online Arvind Lexicon Professional Edition Subscription

Arvind Lexicon facilitates communication from English to Hindi AND Hindi to English
The Arvind Lexicon Professional Edition is targeted at writers, translators, journalists, ad copy writers, teachers and researchers who need the correct word in Hindi or English for expressing their thoughts, ideas and emotions.
Arvind Lexicon works as an English to Hindi AND Hindi to English Dictionary and Thesaurus. Containing 335,000 Hindi and 300,000 English expressions, Arvind Lexicon gives synonyms and antonyms, related and opposite concepts as well as definitions and usage of words.
You can pay easily and securely online using all Indian and International credit/debit cards as well as PayPal.
Once subscribed, you can access the Professional Edition here.
** If there is any problem in ordering our books online, simply call Meeta Lall at 098.100.16568 or email her at meeta@arvindlexicon.com **
GET IT TODAY FOR Rs. 3,600/span> only!