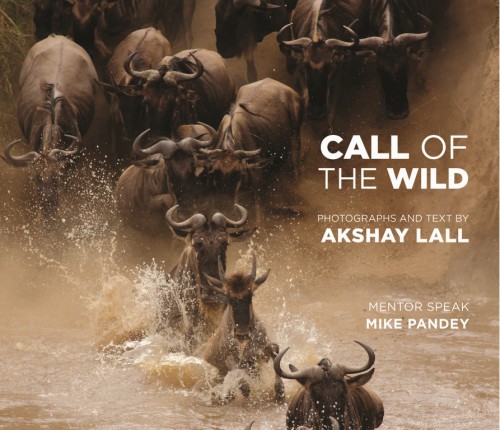 Call of the Wild by Akshay Lall
A collection of 200 wildlife pictures from India and Africa clicked by 18-year-old Akshay Lall.
Call of the Wild is a young boy's pictorial cry to save a world which is fast disappearing.
Akshay believes that wildlife photography can create a unique appreciation of planet Earth. He hopes the book will impact the way readers view and connect with the wild.
Call of the Wild can truly inspire young men and women to come forward and make their own contribution to conservation, an imperative need of our times.
Ten per cent from the sale of the book will be used for filming of The Return of the Tiger – a docu-drama film being produced by Akshay's mentor, Mike Pandey, and John Abraham.
** If there is any problem in ordering our books online, simply call Meeta Lall at 098.100.16568 or email her at meeta@arvindlexicon.com **
GET IT TODAY FOR Rs. 3,499.00 only!
Details
| | |
| --- | --- |
| Published | 2013 |
| ISBN | 978-81-924966-1-0 |
| Category | Coffee table |
| Format | 15" x 12" |
| Binding | Hard case binding |
| Extent | 172 pp |
| Imprint | Arvind Linguistics LLP |
| Territory | India |
** If there is any problem in ordering our books online, simply call Meeta Lall at 098.100.16568 or email her at meeta@arvindlexicon.com **